TORI ON FACEBOOK LIVE! 
Get your questions ready! Tori will be going LIVE on Facebook 
Friday 10/20
 to talk about Native Invader with her friend Noah Michelson, 
HuffPost
Editorial Director. Submit your questions now in the comments of this post!  
http://bit.ly/ToriFBLive
MEET TORI IN NYC AT BARNES & NOBLE!
TORI ON REDDIT AMA: 
TORI LIVE ON AOL BUILD SERIES IN NYC 
Tori will on AOL @BUILDseriesNYC and interviewed by Laura Heywood on 10/19 at 12:00 PM EDT! Get tickets & watch LIVE on 
http://buildseries.com
Posted September 26, 2017
Tori talks with Rolling Stone about the inspiration behind Native Invader and how we should all listen a little more
Posted September 26, 2017
Check out the Pitchfork (In Sight Out) podcast where Tori talks about Native Invader with Jillian Mapes!
Posted September 25, 2017
Tori's "I am the DJ" episode where she plays some of her favorite songs is live on @Slacker!
Posted September 22, 2017
WATCH Tori perform Upside Down 2 at aspekte in Germany!
Updates from the Road
Posted September 6, 2017
The Green Carpet awaits…First night of the tour!!! Looking forward to seeing you all tonight at Cork Opera House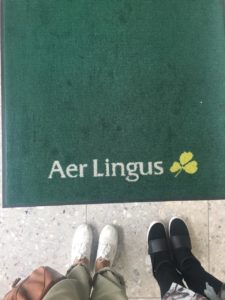 Songs gathering before the show tonight, happy to be back in Ireland! Only 2 days until Native Invader is out, so exciting!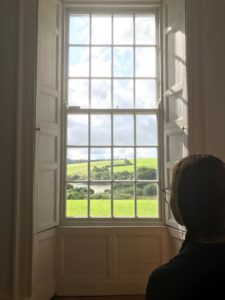 Posted August 29, 2017
Watch Tori Rate Adult Coloring Books, Morrissey in 2017 and Y Kant Tori Read on Over/Under at Pitchfork here!
Posted August 24, 2017
Watch the Lyric Video for Tori's new song "Reindeer King" from her upcoming release Native Invader at W Magazine! http://bit.ly/ReindeerKingSong
Posted August 10, 2017
Listen to Tori's new song "Up the Creek" (featuring Tash) from her upcoming release Native Invader at Stereogum: http://bit.ly/UptheCreekSong
Posted August 9, 2017
EXCLUSIVE: Check out the Limited Edition @pledgemusic Native Invader bundles including, signed test pressings of the album, a signed vintage piano key and even the opportunity to have your name in the tour program! http://bit.ly/ToriPledgeMusic